What Does TD Mean in Shoe Size Explained: Get the Right Fit
Last Updated: October 13, 2023 | Author: James Leigh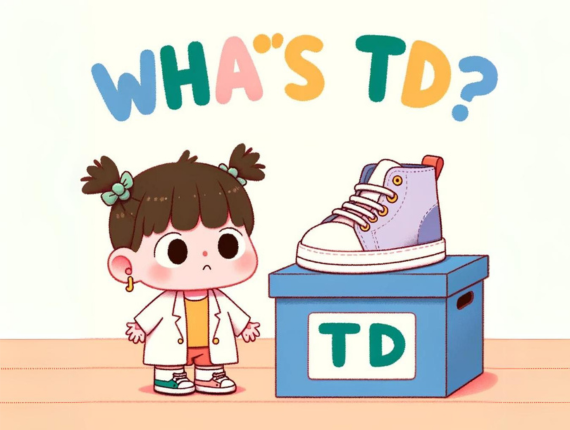 Discovering the right shoe size can be a puzzle, especially when faced with unfamiliar terms. One such term is TD, often seen in children's footwear. This article delves into the meaning of TD in shoe size, ensuring you never order the wrong size again!
Key Takeaways:
TD signifies Toddler sizes in shoe terminology.
Accurate measurement is crucial to finding the right shoe size for your toddler.
Always refer to the brand-specific size chart to ensure a perfect fit.
Understanding the Term: TD Mean
TD is an abbreviation used by shoe brands to signify Toddler sizes. This classification is aimed at a specific age group, making it essential to understand accurate shoe shopping, especially for the little ones.
When it comes to shoe size abbreviations, TD stands out as it specifically refers to toddler shoe sizes. This term is widely used in the footwear industry, providing a clear indication of the age group and size range the shoes are designed for. For instance, Nike often uses this abbreviation to classify their toddler range of shoes.
Importance of Correct Shoe Size
Getting the right shoe size is crucial for comfort, especially for growing toddlers. An incorrect size can cause discomfort or even health issues down the line. Therefore, understanding abbreviations like TD is vital for parents and guardians.
The journey of finding the right size begins with accurate measurement. Measuring a toddler's foot can be a bit tricky but is the essential first step in finding a shoe that will not only fit but provide the necessary support and room for growth. Remember, a comfortable fit is vital for the healthy development of a child's foot. Various brands may have slightly different size charts, so it's always a good idea to double check the size chart of the specific brand you are considering.
Ordering The Right Size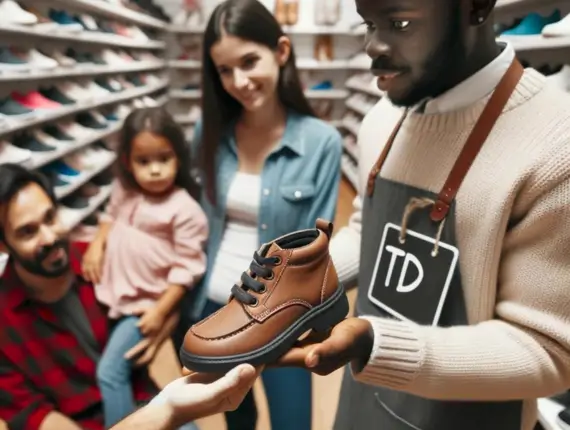 The fear of ordering the wrong size is real, especially when buying shoes online. Understanding terms like TD can ease this process, ensuring you choose the right size for your toddler's rapidly growing feet.
While size charts are a great resource, they may vary from one brand to another. For instance, the size charts for Nike may have a different classification compared to other brands. It's advisable to always refer to the specific sizing chart provided by the brand.
Toddler Shoe Measurement Guide
Now, let's get into the nitty-gritty of measuring your toddler's foot. This will be your guide to finding a perfect fit, avoiding the hassle of exchanges or refunds.
Preparation: Ensure your toddler is standing and it's the end of the day (when feet are at their largest).
Measurement: Use a measuring tape to measure from the heel to the longest toe.
Size Chart Reference: Refer to the brand's size chart to find the corresponding shoe size.
Extra Tip: Always allow about 1/2 inch of space from the end of the longest toe to the end of the shoe for a comfortable fit.
Table: TD Size Chart
Here is the size chart for Nike shoes for toddlers, according to Nike.com:
| Foot Length (in) | US - Kids |
| --- | --- |
| 5 15/16 | 1C |
| 6 4/16 | 2C |
| 6 9/16 | 3C |
| 6 12/16 | 4C |
| 6 15/16 | 5C |
| 7 1/16 | 6C |
| 7 4/16 | 7C |
| 7 7/16 | 8C |
| 7 9/16 | 9C |
| 7 12/16 | 10C |
| 7 15/16 | 11C |
| 8 1/16 | 12C |
| 8 4/16 | 13C |
| 8 7/16 | 1Y |
| 8 9/16 | 2Y |
| 8 12/16 | 3Y |
It is important to note that different brands and manufacturers' sizes are slightly different, so it is recommended to refer to the size chart provided on each product page or reach out to the specific manufacturer for size recommendations.
Other Shoe Size Abbreviations: A Handy Guide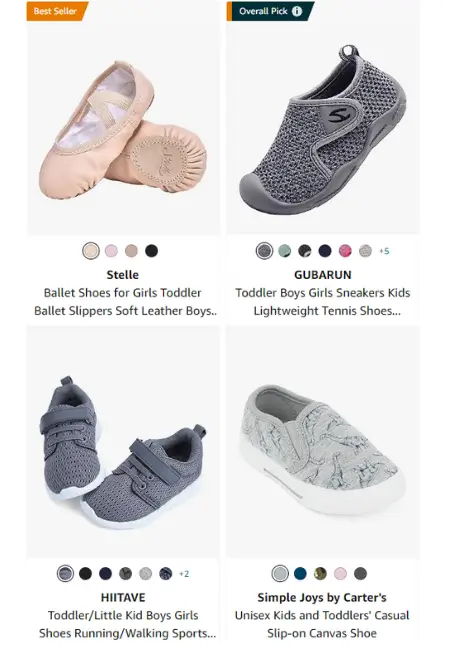 Frequently Asked Questions:
1. What does the term TD mean in shoe sizing?
TD stands for Toddler, indicating the shoe size range suitable for toddlers. It's a term used by various shoe brands including Nike, to classify shoes made for kids in this age group.
2. I ordered the wrong size, what can I do?
Stores have a strict return policy, and sales are considered final. However, you can relist the shoes on the store marketplace to sell them to another buyer. It's essential to ensure the correct size before placing an order to avoid such hassles.
3. How do I measure my toddler's foot to find the correct size?
To measure your toddler's foot, have them stand up straight and measure the length from the heel to the longest toe. Refer to the brand's sizing scale or conversion charts to find the suitable shoe size. It's advisable to do this at the end of the day when the feet are at their largest.
4. What age group do TD shoes cater to?
TD shoes are designed for toddlers, typically aged 1 to 3 years old. However, the age range may vary based on the brand and the specific design of the shoe. It's essential to check the size chart for accurate sizing.
5. Are the width and cushioning important when choosing TD shoes?
Absolutely! Ensuring a comfortable fit that includes the correct width and adequate cushioning is crucial for the healthy development of your toddler's feet. Each brand, like Nike, may have a variation in width and cushioning, so it's advisable to try on different sizes and styles to find what's most comfortable for your toddler.